The Hub Login Security page in Settings is where you can create a user account to enforce password-protected access to your hub's administrative interface, even from your own LAN.
Note: This account is only to secure your local hub UI; it is not used to log into the mobile app or your Hubitat Portal/My Hubitat account.
To get started, go to Settings and select Hub Login Security.


Select +Add User and follow the prompts:

NOTE: The username and password are both case sensitive.


Once created, you may edit the user password or password recovery email by selecting the pencil icon.



To actually enable hub login security and restrict login with a username and password, activate the Hub Login Security switch.


You will be immediately required to login with the username and password you created.
NOTE: Enforcing Hub Login Security may lock you out of your hub if you cannot remember the username and/or password you created. Ensure your recovery email is accessible and up to date.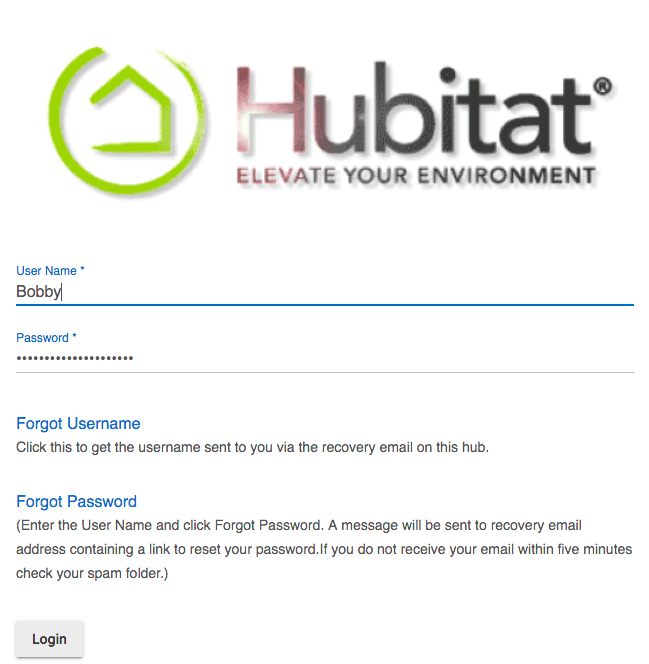 When you are logged in, your user name will appear at the top of the sidebar (just below the top left of all hub pages).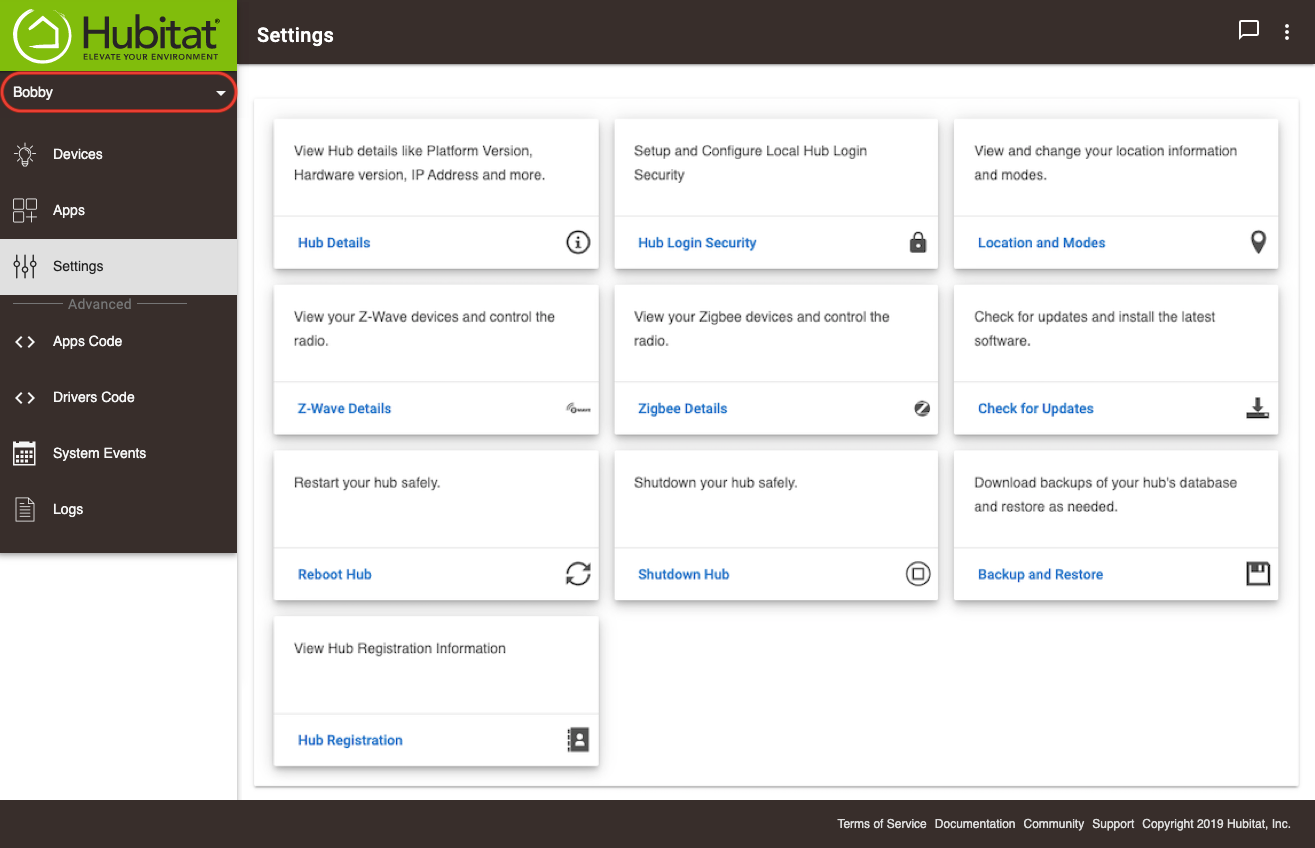 To log out, select the drop-down menu arrow to reveal the Log Out option.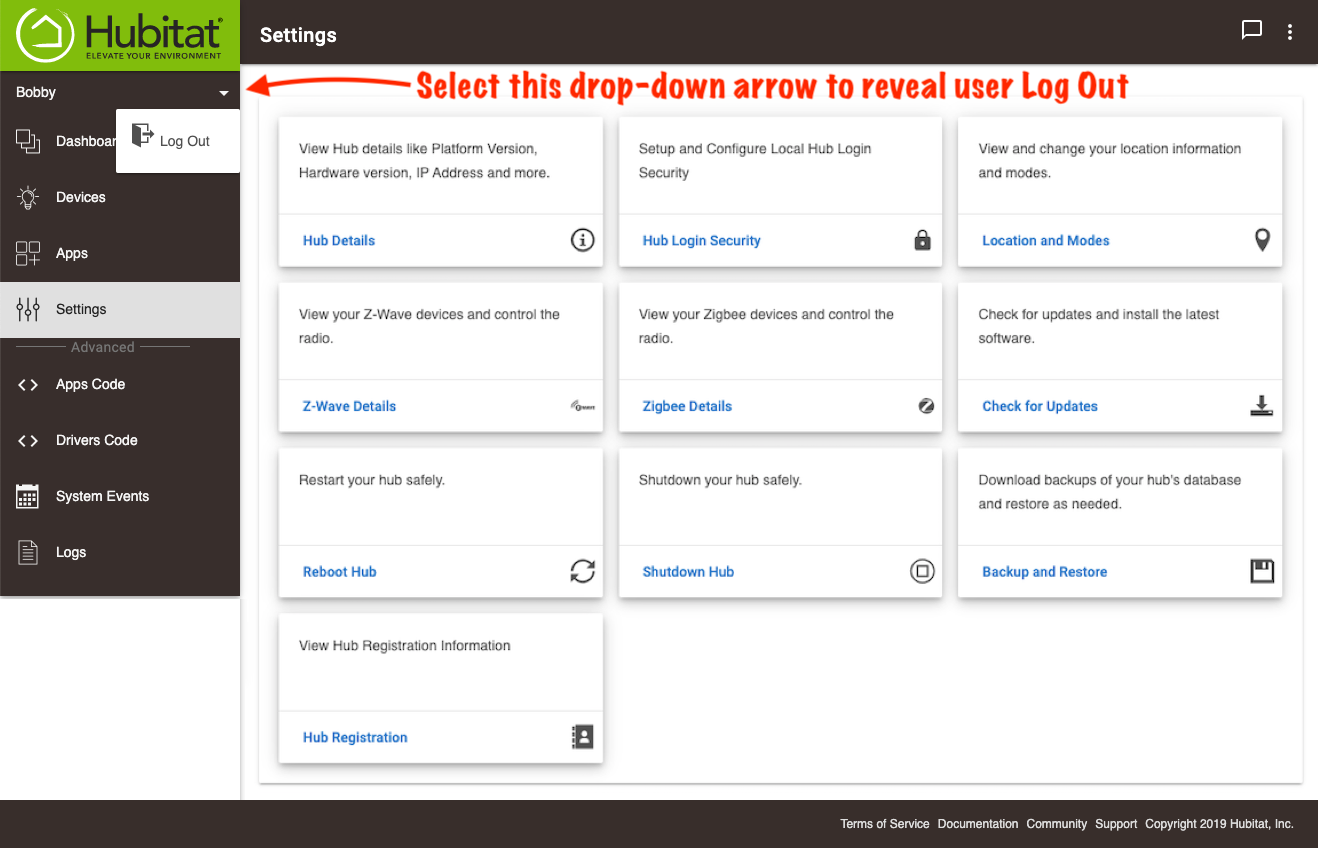 To disable Hub Login Security, turn off the switch and login with your password.