The "Events" page for an app, accessible from the App Status page, maintains a history of events an app has generated. Some apps can generate events by enabling an event logging option. When provided, the Events page will list th name of the event, the value of the event, and the date and time the event occurred — all as provided by the app.
NOTE: Many apps do not use event generation at all, meaning this page will be blank for such apps. Built-in apps with an option to enable events include Hubitat Saftey Monitor and older versions of Rule Machine and Simple Automation Rules. Most apps do have the option to enable logs of some kind, which will appear under Logs rather than this page.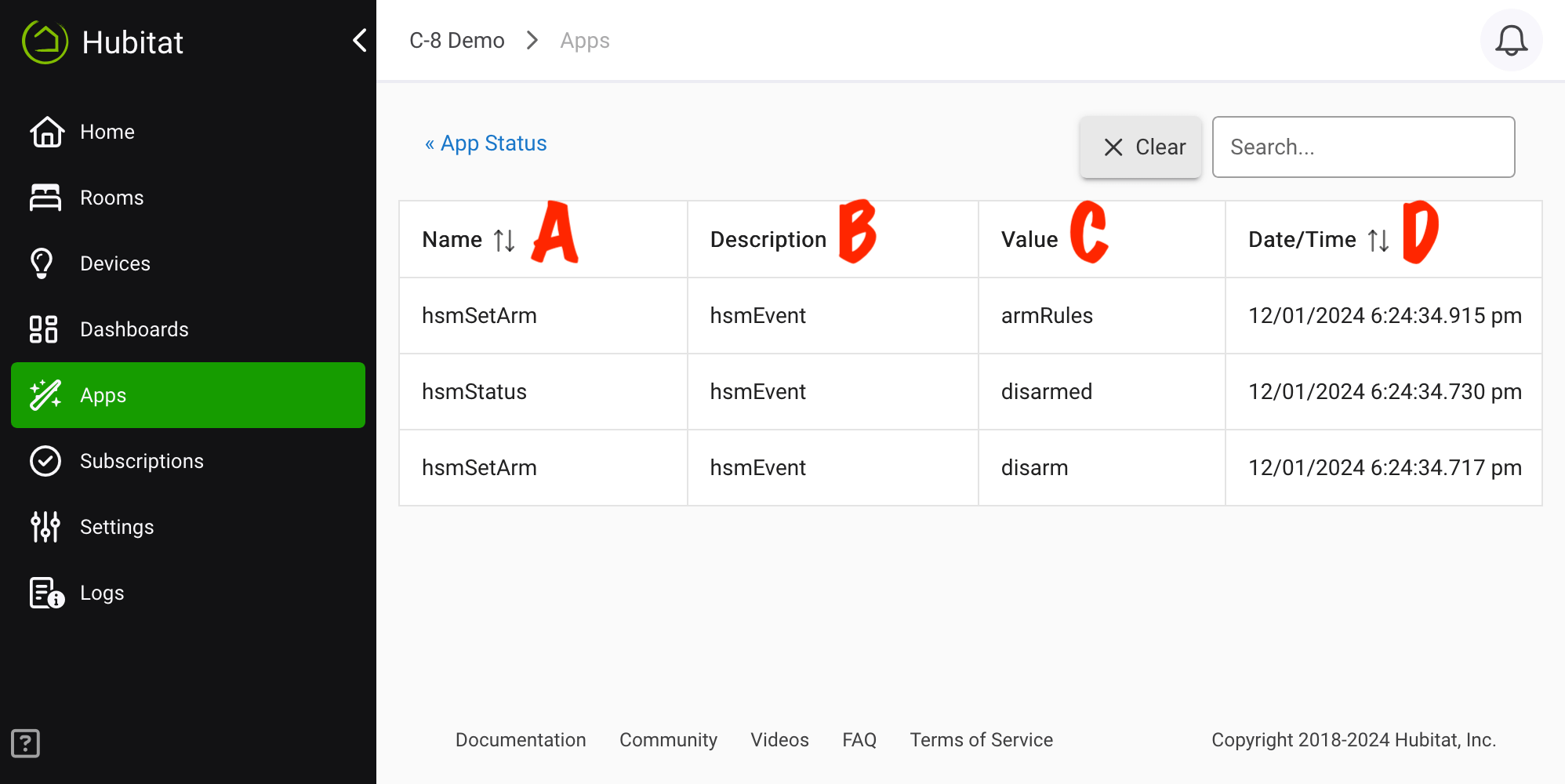 Name (A) column shows you the name of the event
Description (B) shows the desription of the event, if provided by the app (it may also be blank).
Value (C) shows the value for this event name. For example, in the case of a triggered Rule, you would see Triggered.
Date (D) show sthe time and date when the event was generated. This can helpful information for troubleshooting.
NOTE: Do not confuse the Events page for an app with the platform Logs feature. Logs will show anything that the app (and devices, etc.) writes to Logs. If you are directed to "look at Logs for troubleshooting," you are probably looking for the Logs page. Many apps have one or more options to determine if or what they write to logs; see How to Troubleshoot Apps or Devices for more information.