¶ Home Page (Main Menu)
Your hub's home page is where you will land if you type your hub IP address into your browser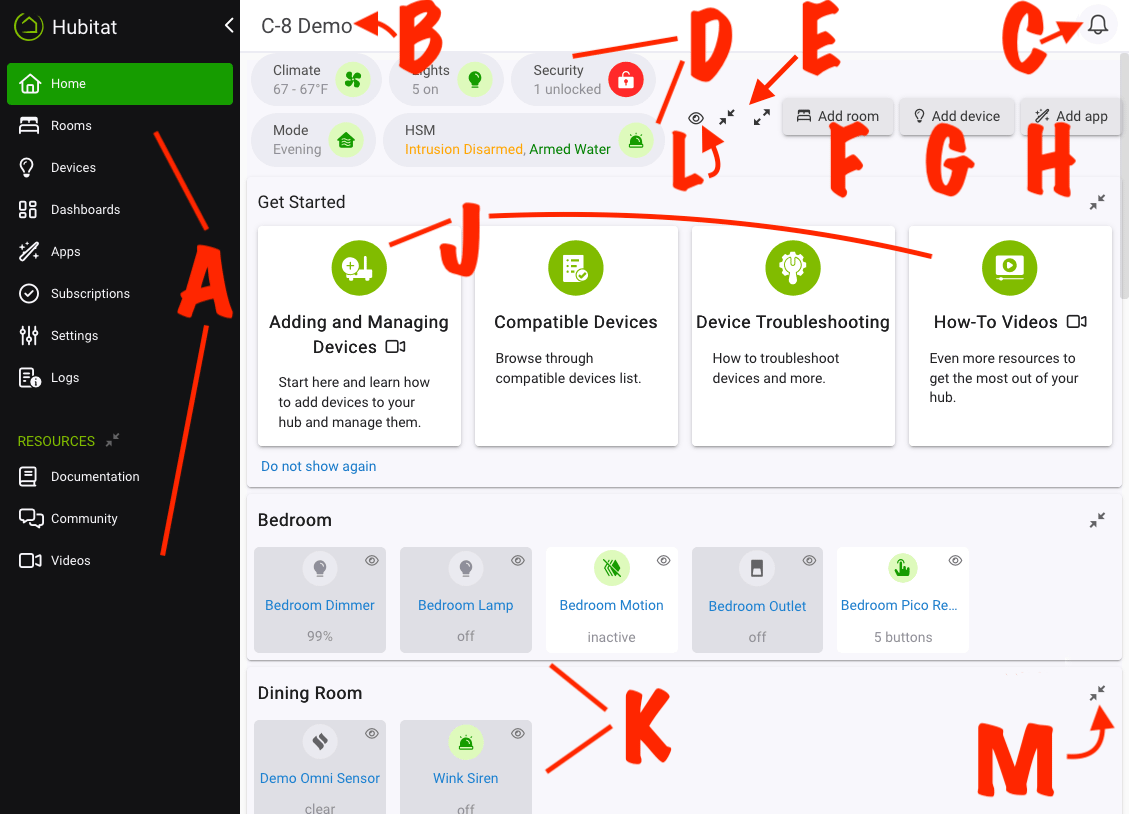 NOTE: You must be on the same network as the hub to access it on your local network. You can use the optional Remote Admin service to access the hub outside your own network. You do not need either of these options for monitoring or control of devices (this interface is generally necessary to access only when setting up your hub, adding or removing devices, or creating or modifying apps).

Hubitat® Dashboard is a built-in app with both local and cloud options that can be used to view and control devices, as is the "Devices" feature in the mobile app (the app can also be used to easily access configured Hubitat® Dashboards, though it is not required for this).
NOTE: It is a good idea to bookmark your hub home page for quick access (and confiugire a DHCP reservation in your router seo it does not change IP addresses; see Registration and Setup for more).
¶ Main Menu Links (A and B)
These and quick links to other tools are also available using the "cards" on the right (F).
To show/hide "Apps Code," "Drivers Code," and other developer and custom code tools, select the arrows icon: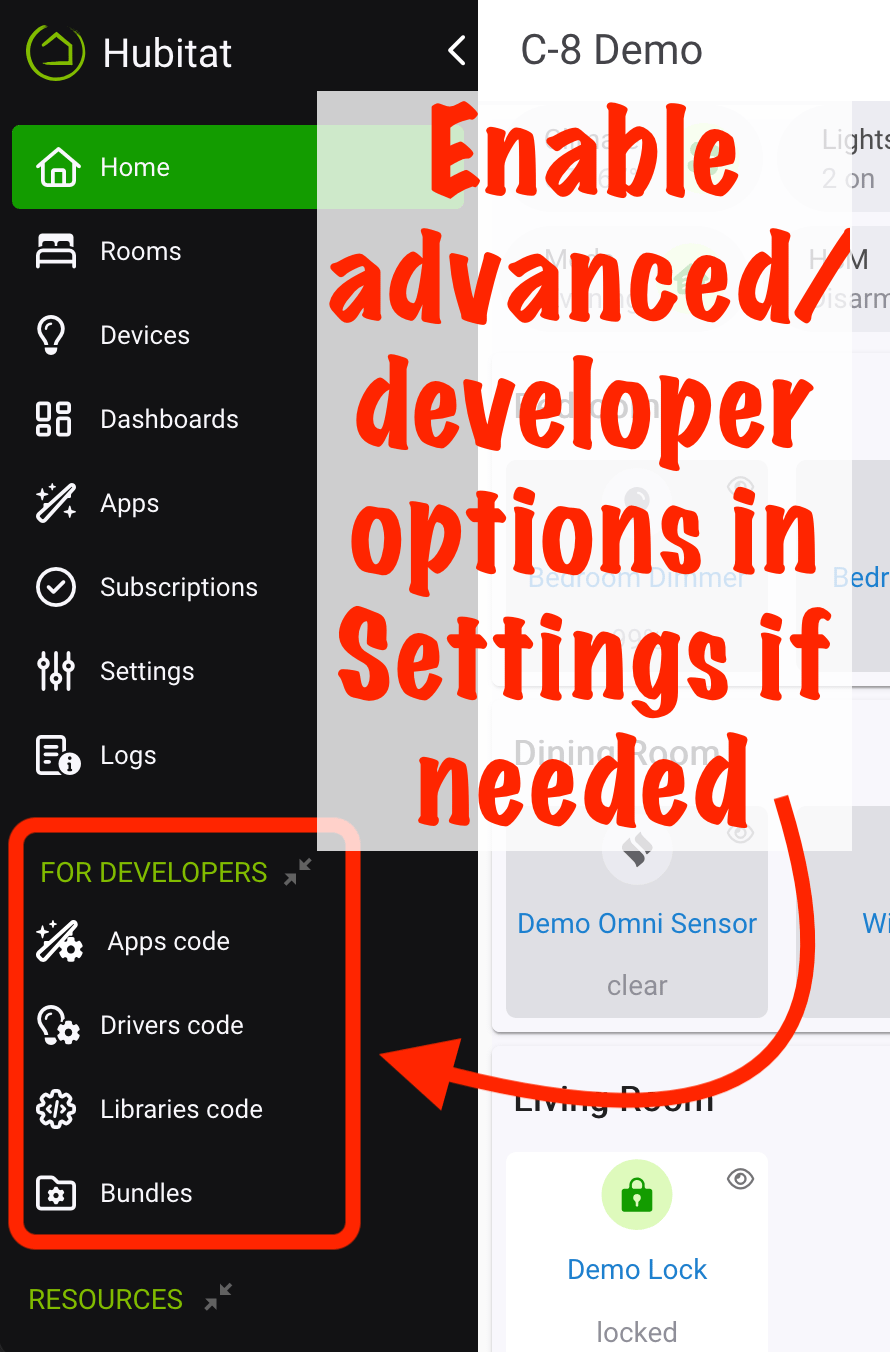 These links expose features that are necessary to add custom code to your hub as either a developer or a consumer of custom apps, drivers, or libraries. Note that support for any such code may be provided by the developer but is not officially provided by Hubitat.
¶ Header (C, D, and E)
In the top right of the header on every hub page, you will see three items:
Additionally, the top left will generally show the name of the page you are on (e.g., "Settings") or the name of the app or device you are viewing. Here, on the hub homepage, it simply says "Elevate Your Home," the home page of the Hubitat Elevation® web interface..
The footer contains helpful links: